Canning Basics
Eat healthier meals, have less stress at dinner time, and have the satisfaction of eating homemade!
Ready to Take the One Step You Need to Cook Less, Eat More Healthfully, and Create Better Tasting Food?
It's not as difficult as you think!
If you are struggling with how to cook food that not only tastes delicious but that simplifies your life, check out this free course!
Rather than stressing at dinner time, learn how to start preserving your food so you can enjoy it later.
If you are tired of worrying about feeding your kids frozen dinners or fast food, it may be time to learn a new skill that will help:
Save time

Feed your family food that is healthier than the store bought versions

Create unique food combinations that allow you to express your inner Martha

Save money

Cook in advance
Canning is COOKING IN ADVANCE. Foods like homemade tomato sauce can be ready in minutes when they are canned.

Does the idea of canning seem impossible?
Are you totally overwhelmed by the idea of canning?
Worried about what do to when, what pots to put where, and how it all works?
In this free course I explain all the equipment that you need, where you can get it, and which items you can skip.
So you don't fill up your kitchen with pots and pans you DON'T need.

I share a lesson on canning safety, including the role of acid in canning.
I'll teach you why that's even important to understand, so you KNOW your jars will be safely sealed.
You also can download several helpful PDFs that will help you get ready to can.
So you can have a paper guide right by the stove to help you know what pots to put where!
So you can know your ingredient substitutions are SAFE, and so you can keep track of canning from year to year!

Enroll in the free course that will have you inspired to fill jars with love in no time!
Course Curriculum
Before You Get Started Canning
Available in days
days after you enroll
Equipment Video
Available in days
days after you enroll
Canning Process Explained
Available in days
days after you enroll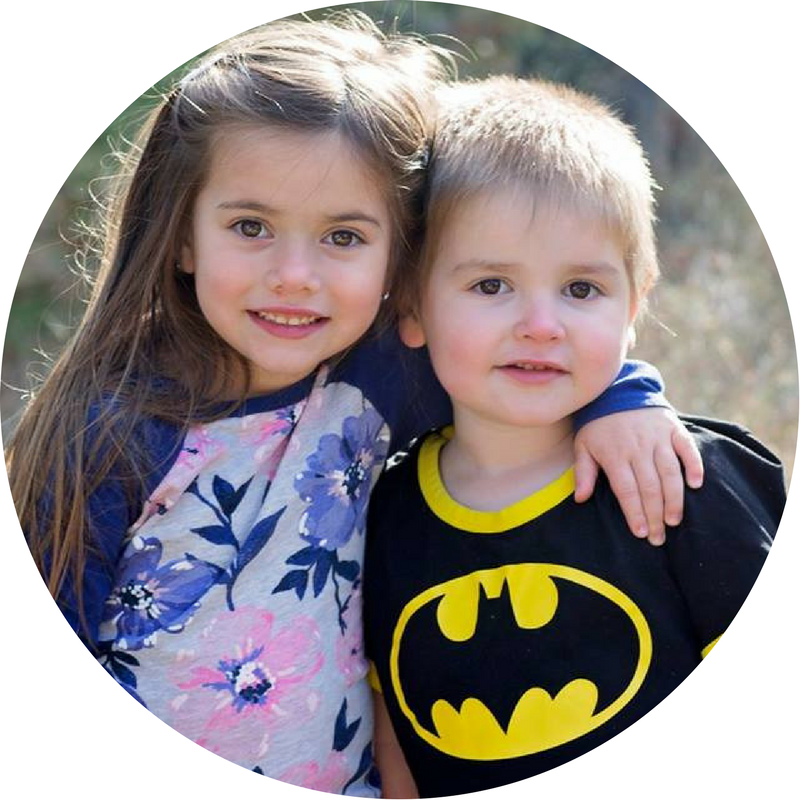 "We love homemade applesauce!"
~S & C, ages 5 and 3


Here's what it looks like inside an online course (there's no homework!).
What the heck is canning anyway?
Canning is preserving food in glass jars so it is shelf stable for months.
Canning is putting an acidic food into a jar, putting the lid on, and processing it in a boiling water bath for a specified amount of time and the result makes the inside of the jar a little bit like another planet: no oxygen, too hot for germs to live, and inhospitable to life.
Water bath canning preserves fresh product be enjoyed later.

I started canning when I was pregnant with my first child (some gals paint baby rooms, I made 100 jars of applesauce). I poured over cookbooks, stood sweating in the kitchen, certain that I'd give me, my husband, and my unborn baby food poisoning.
I sorted through pots, pans, ladles, funnels, lids, rings and so many jars.
I scorched jam, under sugared, over spiced, broke jars, and learned the hard way why you need a specific set of tools.
I want you to skip all that worry, uncertainty, and time wasting and jump right to the good part where you get to enjoy nourishing foods months after harvest and know what is in every mouthful.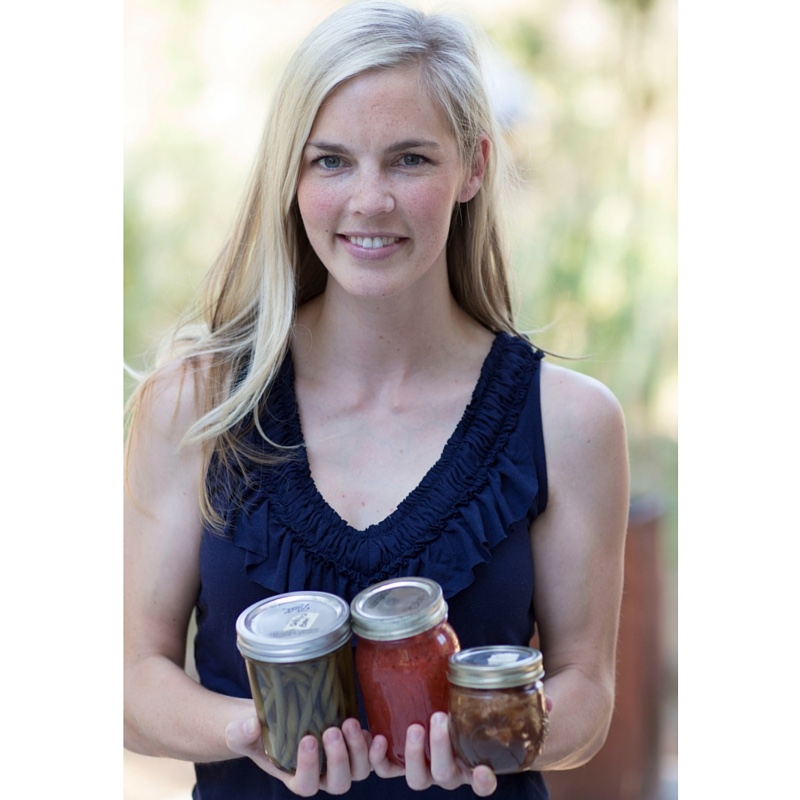 You need to eat every. Single. Day. Right? Start learning about THE thing that will make your dinnertimes easier & less stressful and eliminate the worry about what is inside your food.
Frequently Asked Questions
Don't I need a ton of pots and pans to can?
I spend a lot of time going over the equipment you need in the course but the very short answer is you will need 2 large pots, 1 saucepan, and a utensil kit that includes a mandatory jar lifter. You will need glass jars, new lids, and bands. I encourage you to borrow or use what you have with the exception of the jar lifter. You probably don't own one and you definitely need one.
Gee, Jenny, how did you learn how to can? What are your qualifications?
Shucks, thanks for asking. I hold no science degree; rather, I have a Master's in English, a teaching credential, 9 years teaching experience in public school, 4 years teaching English at the community college, and I have been canning like a madwoman for the last 5. I have taken several in person workshops on canning, I called upon several experts when learning by trial and error and I'm a devout canning cookbook and blog reader.
Will I make myself sick? Is this dangerous?
If you follow the instructions in this course and in any reputable cookbook, you will not. Canning is safe and satisfying because we will only can foods that are high in acid and they will be processed for the prescribed length of time to ensure the internal environment is such that no spoilers can survive. You will exercise caution when handling glass jars and boiling water.
When does the course start and finish?
The course starts now and never ends! It is a completely self-paced online course - you decide when you start and when you finish.
How long do I have access to the course?
How does lifetime access sound? After enrolling, you have unlimited access to this course for as long as you like - across any and all devices you own.
I have heard that you can preserve foods in jars in the oven/dishwasher/other place. Can I?
Nope. The only USDA approved method of home food preservation is in a boiling water bath. One of the many reasons that things are different from our grandmother's era is they newer hybrids of vegetables- tomatoes are a great example- are lower in acid than their counterparts of yesteryear. We will only follow methods that are scientifically proven to be safe.
I remember my grandma canning ALL. DAY. LONG. How much time does canning take?
Old school canners made huge batches of preserves out of necessity and for efficiency's sake. The recipes I share are smaller quantities, are easy to cut in half or double, and I share tips for using smaller sized jars. I understand not everyone has a garden full of produce waiting to be canned nor the time to can it. For your first batch of jam, I would say to set aside 2 hours from start to finish.