Ready to Enjoy the Taste of Summer all Year Long?
It's easier than you think!
You, too, can easily learn how to take in season strawberries and preserve them so you can enjoy the fresh taste even in the dead of winter!
And in honor of strawberry season, this Strawberry Workshop is 50% off!
Ever gone to the farmer's market and wished you could enjoy the fresh and delicious flavors all year long?
You've got a short time to enjoy the delicious taste of plump, juicy strawberries...
Unless you learn how to preserve your produce!
I've found a way to enjoy the taste of summer even in the coldest winter months! And it's easier than you can imagine!
My Strawberry Workshop gives you step by step instructions in a set of clear and concise videos. Learn how to safely and efficiently preserve your favorite fruits and vegetables.
And best of all...You can use the skills you learn for strawberries for nearly ANY produce! That means you can go to the farmer's market all summer and buy whatever produce you want!
Love peaches? Buy a flat and make canned peaches and peach jelly!
Pining over peppers? Buy a bag and make roasted pickled peppers and salsa.
Can't get enough apples? Buy a bundle and make apple butter, applesauce, and apple jelly.
And if you love the taste of fresh tomatoes, buy a bunch and make tomato sauce, salsa, and tomato jelly to enjoy all year long!
Inside this training (that's much easier than you think it is!), you will learn exactly how to make:
✔️ Strawberry jam
✔️ Strawberry rhubarb jam
✔️ Strawberry syrup
✔️ Strawberry butter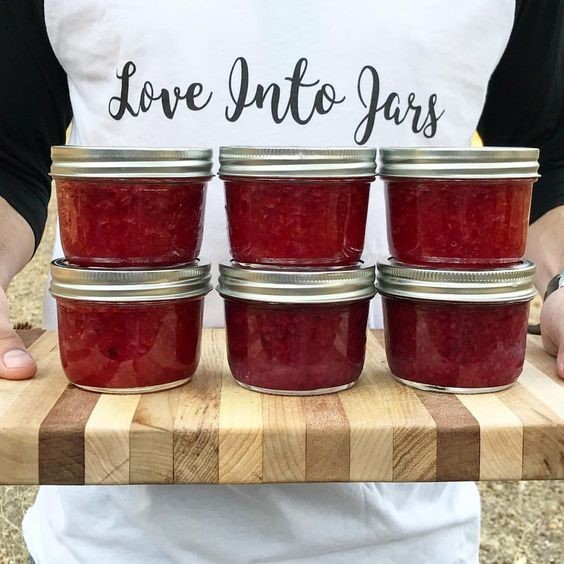 If you've ever wished you had a friend to invite you over to learn from their canning expertise...
I'm that friend. Come on over!
With step-by-step videos, simple recipes, and me showing you exactly what to do, you will be creating strawberry masterpieces within a couple of hours.

This video workshop is for new beginners- even those who don't cook- who want to learn how to preserve strawberry jam, syrup, and butter by water bath canning.
You're in the right place if you:
Want to feed your family and friends healthful foods that contains no BPA

Want to make breakfast easier

Love giving thoughtful hostess gifts your friends actually want

Want to learn how to make a variety of preserved foods without spending a whole day on it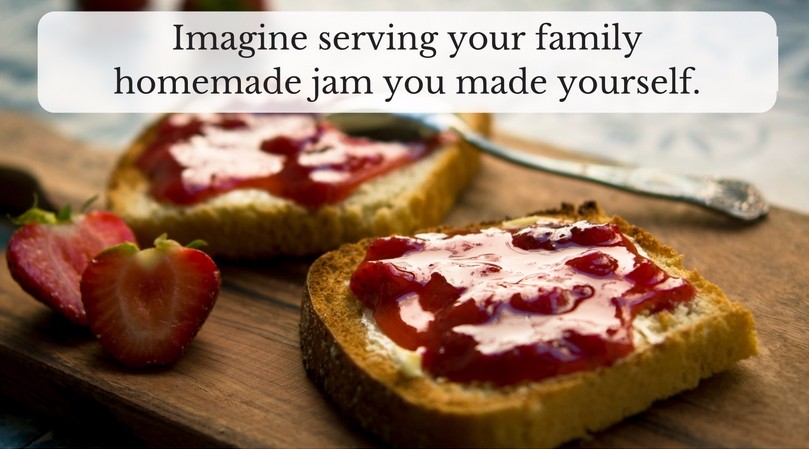 This course is designed for a total newbie who wants to be transformed into a self-assured canner. Canning is cooking in advance and is one of the most practical things you can learn for feeding yourself and your loved ones.

Devour the course in just one weekend, or savor slowly. You'll learn safe preserving processes, how to use the tools you'll need, and be on your way to preserving a wide variety of healthy, delicious foods.




Enroll now to learn how to begin canning delicious strawberries with confidence!

Here's what you will learn:
Course Curriculum
Introduction
Available in days
days after you enroll
Equipment & Basic Process
Available in days
days after you enroll
Let's Start Canning
Available in days
days after you enroll
Strawberries are the EASIEST fruit to preserve for a beginner.
Strawberries are naturally very high in acid so it is nearly impossible to make a mistake. This course will teach you how you will know you are doing everything right. You will be able to start canning with CONFIDENCE, and will reap the benefits in every jarful.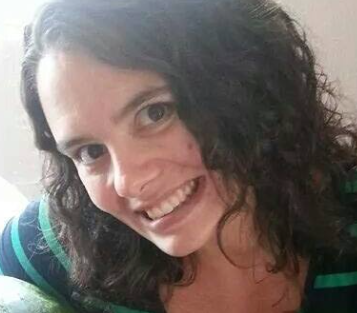 "This is stellar! I have been around canning my whole life but have never tried it on my own because it seemed like such a daunting project. Thank you for a fun and insightful lesson on kickstarting my new found love of canning!"
Jenny Zink- drozianwebworks.com

"Well your smile is contagious and your enthusiasm for what you do is inspiring! I was so happy to meet you in person and walked away with so many tips. In fact, apple butter is thickening in my crockpot as I type! The best part I learned is that canning isn't as hard as I thought. You make it look so easy and fun!"
Erin @patinaandleaf


"Jenny makes canning EASY!"
Emily Travis- poppyandthistle.com


Strawberry syrup makes award-winning margaritas!

Ball Brand Can-It-Forward Day 2016 Recipe Contest First place winner right here!
You'll learn how to can strawberry syrup that you can use on waffles AND in drinks in this workshop.
Cheers to canning AND to strawberry margaritas!
Purchase this instant-access course with confidence in our 100% money back guarantee. If the course isn't right for you in 30 days, we will refund your money, no problem.
So what happens after you purchase? You will get an email providing you access to the course and you can enter it any time you like. You will be added to the Facebook group where you should get to know your classmates. They will be a great source of encouragement and inspiration. You can reach out to me, your instructor, any time as well. As you progress through the lessons, you will start to gather supplies and produce and then you will can your first batch!
Let's can strawberries!
Frequently Asked Questions
When does the course start and finish?
The course starts now and never ends! It is a completely self-paced online course - you decide when you start and when you finish. You could watch all the video and read the included PDFs in a weekend, or you could watch one video per day over a couple weeks. It was created with the busy beginner in mind.
How long do I have access to the course?
How does lifetime access sound? After enrolling, you have unlimited access to this course for as long as you like - across any and all devices you own.
What if I am unhappy with the course?
We would never want you to be unhappy! If you are unsatisfied with your purchase, contact us in the first 30 days and we will give you a full refund.
Will I make myself sick? Is this dangerous?
If you follow the instructions in this course and in any reputable cookbook, you will not. Canning is safe and satisfying because we will only can foods that are high in acid and they will be processed for the prescribed length of time to ensure the internal environment is such that no spoilers can survive. You will exercise caution when handling glass jars and boiling water.
What if I need help?
Great! That's my job; I love helping newbies get started. By enrolling, you will be part of a community of like minded souls who are learning, just like you. You will be able to ask quick questions and share ideas in our Facebook group with your peers and I am happy to offer specific advice as needed. You can totally do this!
I remember my grandma canning ALL. DAY. LONG. How much time does canning take?
Old school canners made huge batches of preserves out of necessity and for efficiency's sake. The recipes I share are smaller quantities, are easy to cut in half or double, and I share tips for using smaller sized jars. I understand not everyone has a garden full of produce waiting to be canned nor the time to can it. For your first batch of jam, I would say to set aside 2 hours from start to finish.
Don't I need a ton of pots and pans to can?
I spend a lot of time going over the equipment you need in the course but the very short answer is you will need 2 large pots, 1 saucepan, and a utensil kit that includes a mandatory jar lifter. You will need glass jars, new lids, and bands. I encourage you to borrow or use what you have with the exception of the jar lifter. You probably don't own one and you definitely need one.
I have heard that you can preserve foods in jars in the oven/dishwasher/other place. Can I?
Nope. The only USDA approved method of home food preservation is in a boiling water bath. One of the many reasons that things are different from our grandmother's era is they newer hybrids of vegetables- tomatoes are a great example- are lower in acid than their counterparts of yesteryear. We will only follow methods that are scientifically proven to be safe.
I have some old mayonnaise jars and pasta sauce jars. Can I just use those instead of canning jars?
No. I'm always looking for ways to economize but you must use jars specifically designed for canning. Use those other jars for flower vases or storing crayons.
Gee, Jenny, how did you learn how to can? What are your qualifications?
Shucks, thanks for asking. I hold no science degree; rather, I have a Master's in English, a teaching credential, 9 years teaching experience in public school, 4 years teaching English at the community college, and I have been canning like a madwoman for the last 5. I have taken several in person workshops on canning, I called upon several experts when learning by trial and error and I'm a devout canning cookbook and blog reader.
I'm really busy. How much time do I need to learn?
I know your pain. You have taken multitasking to a whole other level and haven't really slept since...a long time ago. You are in luck because canning actually is a big time saver. Learning the material in the course can happen a 10 minutes at a time over a couple weeks or you can watch the whole course in a couple hours. Canning a batch of tomato sauce from start to finish would take a newbie about 2.5 hours but the resulting jars of sauce that are actually still considered a vegetable can be used almost instantly months later. I truly believe that canning has cut my supper-making time drastically, improved my meals by miles, and is absolutely worth the up-front time investment.
I don't really cook. Ever. Can I take this course?
Yes! I don't use words like "sauté"- I say "cook on medium high." I explain everything, thoroughly, more than once and I include several PDFs to guide you at the stove. You can absolutely do this!
Here's what it looks like inside the course!
I started canning when I was pregnant with my first child (some gals paint baby rooms, I made 100 jars of applesauce). I poured over cookbooks, stood sweating in the kitchen, certain that I'd give me, my husband, and my unborn baby food poisoning. I sorted through pots, pans, ladles, funnels, lids, rings and so many jars. I scorched jam, under sugared, over spiced, broke jars, and learned the hard way why you need a specific set of tools. I want you to skip all that worry, uncertainty, and time wasting and jump right to the good part where you get to enjoy nourishing foods months after harvest and know what is in every mouthful. Join me today!